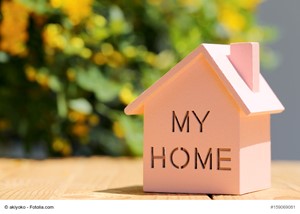 Spring is a time of change. Everything feels new and exciting. It's a great time to start searching for a new home. Before you head out on the house hunt, you should take the time to review what you can expect if you're heading out on the house hunt this spring.
There May Be Less Inventory
If you're a first-time homebuyer, you may be in a tight spot. As inventory is low over the entire market, there are less lower end homes put up for sale in the spring. Prices are rising as well so people who may have been in the market for more expensive homes may have recently seen their number of choices drop. It may take some extra time and effort for first-time homebuyers to find a property.
Homes That Are On The Market Sell Fast
The springtime brings a bit more competition from buyers. Although there's low inventory, the spring brings out more buyers which means more competition. If you find a home you love, don't wait. Houses that are in excellent condition sell within days of being on the market this time of year. You may even need to pay a bit above asking price in order to secure a home you fall in love with. Being flexible in your contingencies and closing dates can help you to entice sellers a bit more when you put an offer in on a property.
Keep The State Of The Financial World In Mind
Interest rates may rise by the time spring rolls around. You really never know. If you see a reasonable mortgage rate and can get pre-approved, lock it in. It can help you to balance out your finances when you're purchasing a home. Keep in mind that higher rates may actually decrease your home buying power altogether. Do your research and talk to a lender to get the best rates especially when you're buying a home in the spring.
Overlook Some Things
If you're heading out to buy your first home in the spring, you may have along list of things that you're looking for in a home. Try and be as flexible as you can with that list. If you're serious about buying a home, you may have to look at properties with their potential in mind rather than their face value.
Make Sure You're Preapproved
Getting a preapproval is very important when you're heading out to buy a home in the spring. This step can give you a leg up on the competition once you put an offer in. Having this piece of the puzzle during your home search can help you to get a home you love.